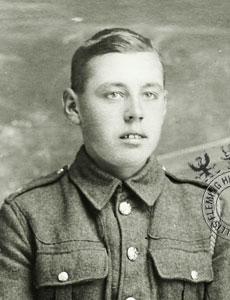 Private Harold Walter Christopher Betteridge, Royal Warwickshire Regiment, 1st Battalion, service no. 36221. Killed in action in France/Flanders on 13 [or 30] Aug 1918, aged 18. Born at Bassett, Hants. Enlisted at Southampton. Lived at Bassett. Son of William & Elizabeth Betteridge, of 5, Red Hill, Bassett. Grave/memorial:
Vis-en-Artois British Cemetery
, Haucourt, VI.E.18.