Now, in 2012 the entire parkland is threatened with the development of 1,300 houses.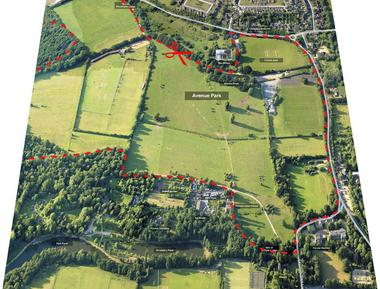 Yet in 1996, the major part of this parkland was acquired by Hampshire County Council for its long-term "protection".

From 1999-2001, a landscape restoration project was carried out by the Itchen Hamble Countryside Project, funded by the redevelopment of the local Rectory and its grounds - using substantial resources, volunteer time, and good will.

Between 2008-2011, the Stoneham War Shrine was restored to provide a focus for the preserved landscape, and - importantly - to encourage the ongoing conservation of the parkland.

The parkland's future seemed more secure, but in 2012 Eastleigh Borough Council have voted for this entire area to be scheduled for development in the forthcoming Local Plan.